Benefit from digitalisation funds 2022.
Get your DIGITAL KIT! For Spanish SMEs and freelancers.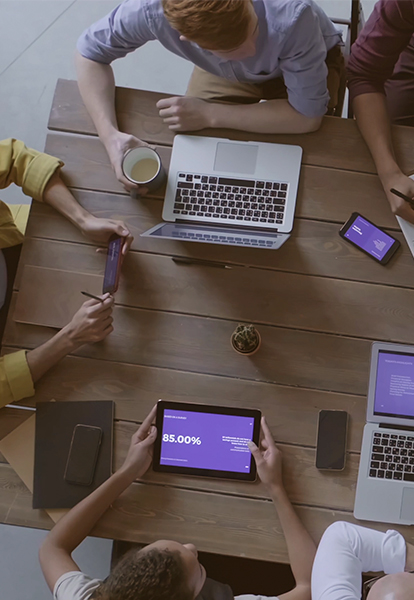 Benefit from digitalisation funds 2022.
Get your DIGITAL KIT! For Spanish SMEs and freelancers.

What is the Digital Kit?


The Digital Kit is an initiative of the Spanish Government, financed with European funds, which aims to subsidise the implementation of digital solutions in small and medium-sized companies and freelancers through grants and bonuses.
The aim of the Digital Kit is to promote the digitalisation of freelance workers and companies with between 1 and 50 employees. The 2022 digitalisation grants are already underway. We can help you get them.
Requirements to benefit:
a) Be self-employed, a microenterprise or small enterprise.
b) Be registered and have the minimum length of service established in the calls for applications.
c) Not be considered a company in crisis.
d) Be up to date with tax and Social Security obligations.
e) Not be subject to a pending recovery order following a previous decision of the European Commission that has declared an aid illegal and incompatible with the common market.
f) Not be subject to any other of the prohibitions laid down in Article 13.2 of Law 38/2003, of 17 November, General Law on Subsidies.
g) Not to exceed the de minimis aid limit.
h) Have the Digital Maturity Level assessment, in accordance with the diagnostic test available on the Acelera pyme platform.
Amount of grants:
The aid will be distributed among three main segments by size of company according to the number of employees:
Segment I. Small companies with between 10 and less than 50 employees. Amount: 12,000€.


Segment II. Small or micro-enterprises with between 3 and less than 10 employees. Amount: 6.000€.


Segment III. Small or micro-enterprises with between 0 and 2 employees and self-employed persons. Amount: 2.000€.
What services do we offer as a Digitising Agent?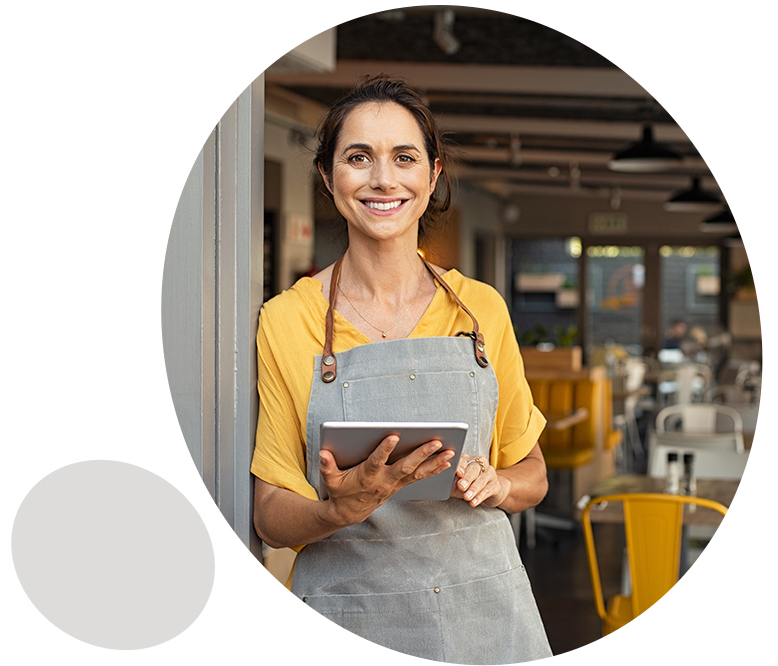 Category: E-Commerce
(UP TO €2.000€ OF GRANT AID)
We design and develop customised online shops. We are certified partners of different e-commerce platforms such as Shopware and Shopify and we have extensive experience with other CMS such as Magento, Prestashop and WooCommerce.


Our relationship with businesses is not only limited to programming or web creation. From the very beginning, we are able to align with your business objectives and audit and formulate the best solution for your product or brand.


Our marketing experts are actively involved in the different stages of design and development. That's why the online shops we create are optimised from the start to achieve good search engine rankings and to offer a good user experience.
Solution 1:
Online shop from scratch.
Shopware 6.
Complete installation and configuration.


Customised design.
Possibility to configure different payment methods and shipping costs.
In 1 or more languages.
Responsive - For various devices.
Solution 2:
Improvements to your online shop or customised development of individual modules.
Development of customised programming.
Development of customised plugins.

Translations and other editorial work.
Solution 3:
Graphical improvements for your online shop.
Online shop analysis of the details of your shop in terms of design.
We will propose improvements to the web design, user experience and conversion rate. These improvements can be carried out by your own team or ours.
Starting from 1.000€.
Solution 4:
Audit and Digital Marketing Plan for your e-commerce.
In-depth analysis of your online shop, the market, the user and the competence, to detect your weaknesses, strengths and opportunities.
We will propose a marketing strategy to follow: From the research of the ideal customer or Buyer Person to the optimisation of the path they take to complete a sale. Afterwards, the specific marketing actions can be carried out by your own team or by our digital marketing specialists.
Starting from 1.250€.
Solution 5: SEO Strategy for your
e-commerce.
We create a long-term strategy for your online shop to appear in Google's organic (free) results in the best possible positions.
This includes: Audit, definition of a strategy, keyword research and proposals for concrete actions in the short and long term.
Solution 6:
Blog for your online shop.
We add a blog to your online shop.
We provide you with a customised guide on how to write content that your audience likes and that is also optimised for SEO.


We write the first 2 articles.
Starting from 1.000€.
We answer your questions about the Digital Kit 2022: