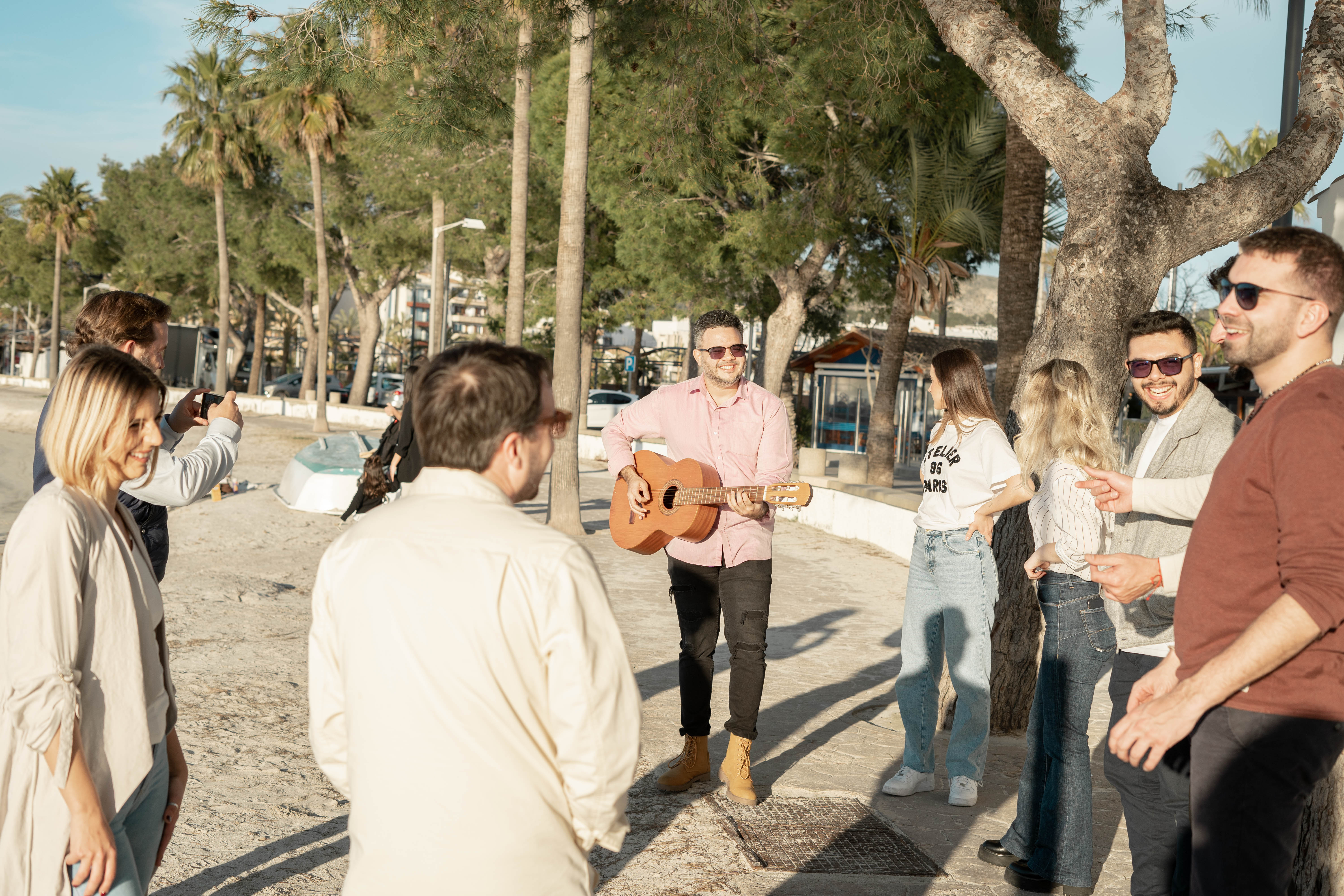 What is Galvez Gil and how can we help boost your online business?
If you're looking for an E-Commerce agency to take your online business to the next level, you're in the right place. At Galvez Gil, we are committed to providing you with comprehensive and customized solutions to ensure the success of your online store. Furthermore, we have a total of 25 years of experience in the field of E-Commerce, having been pioneers in this industry since we founded our first agency in the year 2000. In this article, we invite you to get to know who we are and how we can be your strategic ally in the world of E-Commerce.



The Galvez Gil Company
Our story began in 2019 when we established our headquarters on the beautiful island of Mallorca. Since then, we have been working remotely, which allows us to stay motivated and achieve a balance between our personal and professional lives, something we deeply value.
At Galvez Gil, we offer a wide range of services that span from consultancy to the design and development of state-of-the-art online stores. But we don't stop there. Our commitment goes beyond creating your store; we also provide ongoing support to ensure that your online business always performs at its best.
Our key services include:
Strategic Consultancy: We help you define your digital strategy and identify growth opportunities.
Design and Development of Online Stores: We create attractive and functional online stores that stand out from the competition.
Personalized Digital Marketing: We implement tailor-made marketing strategies using specialized tools for SEO, Email Marketing, web analytics, and more to attract and retain quality traffic to your store.
Our proven techniques have helped hundreds of clients improve their results and achieve their goals in the world of E-Commerce.
The Galvez Gil Team
Our Committed Team
Our greatest asset is our team, comprised of young talents passionate about design, digital marketing, and web development. We stay up to date with the latest trends and updates in our respective fields, allowing us to offer cutting-edge solutions.
Diversity and Remote Connection
Furthermore, we are a multicultural team with proficiency in various native languages, including Spanish, English, German, and Catalan. This diversity enables us to provide you with comprehensive service tailored to your global needs.
Thanks to remote work, we are always connected and ready to solve unforeseen problems in a short time. Our virtual meetings and virtual coffee breaks are key moments for sharing ideas, discoveries, and updates in our areas of work.
Internal training and continuous learning are fundamental to our approach. Staying updated and dedicating time to constant improvement allows us to find the best solutions for you, our valued clients.
In-Person Meetings
And as if that weren't enough, we love to meet in person. Several times a year, we organize team-building events that include sports, adventure, and leisure activities, where the team shares enjoyable moments and gets to know each other outside of the workplace.
In summary, at Galvez Gil, we don't just build online stores; we build strong and lasting relationships. If you're looking for a committed, innovative eCommerce agency with a passionate team, don't hesitate to contact us. We're here to help you propel your online business to success. Together, we'll reach new heights in the world of eCommerce!